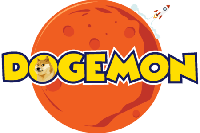 FAQs
Is the Game for Free or do I have to pay anything?
The Game is 100% Free and No Payment or Deposit is required!
When and how will I get DOGO rewards?
You can earn DOGO rewards as a Dogemon Hunter, Landlord or by referring other Players to the DogemonGo Game.
As a Landlord you need to own a Landlord NFT which includes Areas or Countries and if the NFT is deposited into the DogemonGO game, they allow you to earn DOGO Credits from all the Dogemon caught in your specific area or country.
Can I earn NFTs while playing?
Where can I find the Whitepaper for DogemonGo?
When I catch Dogemons, what am I earning?
If you catch Dogemons, you earn DOGO Credits which you can Swap always 1:1 into DOGO tokens.
If you hold more DOGO Credits in the Game, you can level up. If you are on a higher level, you find more Dogemons and you get more rewards. If you swap DOGO credits to DOGO tokens and you fall below a certain level, you will lose your level.
Why does my app keep showing black screen?
My transactions are pending, what do I have to do ?
If you made any deposit or withdrawal in the Game, just wait until the transactions are confirmed and displayed.
My account is limited, how do I fix it?
If your Account is limited, then this happens due to Account review. To Protect our community we integrated some security mechanisms which sometimes requires manual account reviews.
Where can I download the Game?
How to withdraw DOGO or DOGE Tokens from the App?
Open the app
Click Withdraw Dogecoin or Dogo Token (if you hold DOGO Credits, swap the DOGO Credits into the DOGO Token via the Swap Button)
Add your BSC (Binance Smart Chain) Wallet Adress
Which Wallets can I use?
1: Meta Mask https://metamask.io
2: TrustWallet https://trustwallet.com
Confirm the withdrawal and add your Security Code which you get via Email and confirm